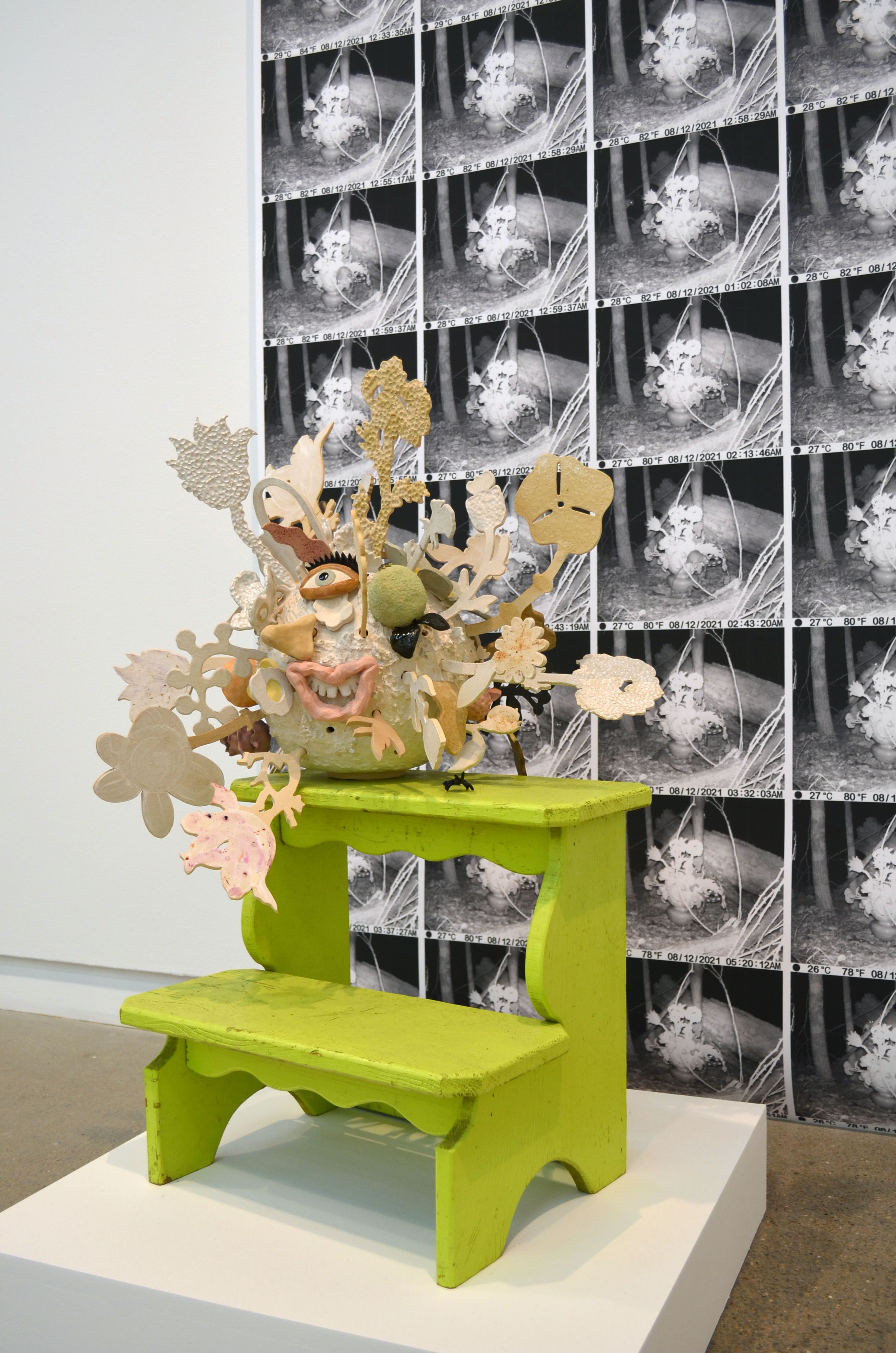 Memento Vivere: Offering
Clay, various food pigments, found wooden step stool, laserjet print on heavyweight paper, 2021
$3,400



The Contemporary Austin Crit Group Reunion, 2021
The Contemporary Austin, Jones Center
Nov. - Jan. 2022


This recent body of work entitled Memento Vivere ("remember to live") explores the detachment and rearranging of self after trauma and the process of healing possible in connecting with the more than human world. The bouquet, smeared with food and placed in the nearby greenbelt on an abandoned step stool, functions as an offering to wildlife. Connecting to the liminal space of the urban fringe serves as a gateway to experiencing the world differently—opening to the possibilities of mystery and creativity. A reverse of the traditional Memento Mori still-life, rats actively interact and rearrange the object, bringing it more to life than to death. The work speaks to the transformation and rebirth possible in the tearing down and rebuilding of the self as an integral part of wildlife.

AUSTIN, TX / LOS ANGELES, CA